The British Association of Black Surgeons is the UK's largest body of Black surgical professionals. We aim to foster long-term excellence for surgeons, students and patients through an active programme of shared learning, community and advocacy. Our goal is to help build a more diverse, inclusive leadership across the UK's surgical landscape that better serves its patients whilst offering equity of opportunity for all.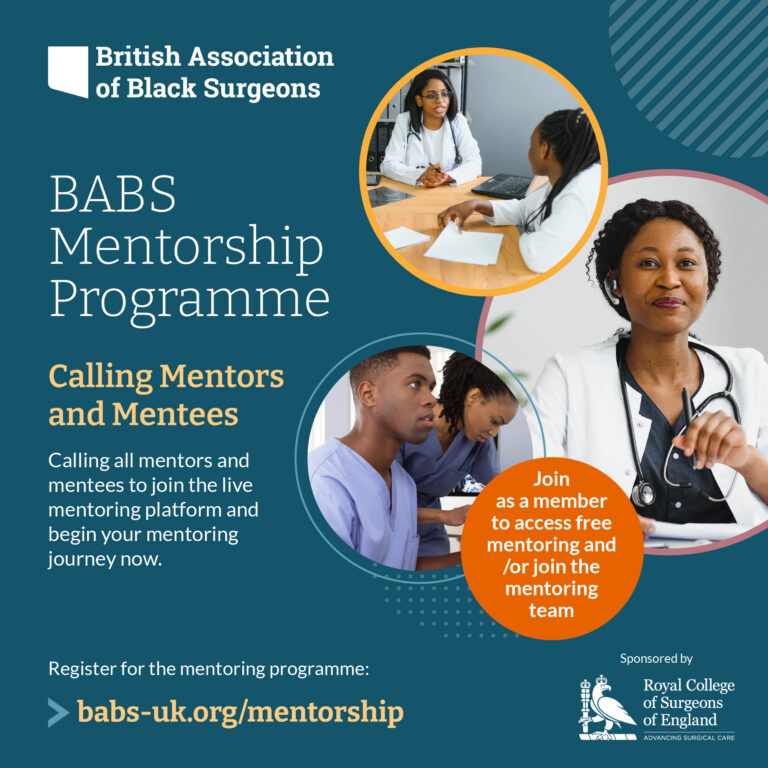 Calling all mentors and mentees to join our live mentoring platform and begin your mentoring journey now. Register here: babs.onpld.com
Read More
Join our community of surgical consultants, trainees, students and retirees today. Enjoy access to national events, training, mentoring and research. Find additional tools and resources to support you at every stage of your career whilst delivering the very best patient care.