In celebration of Women's History Month in March, BABS is hosting a three-part webinar on Zoom to raise awareness of Black women in surgery.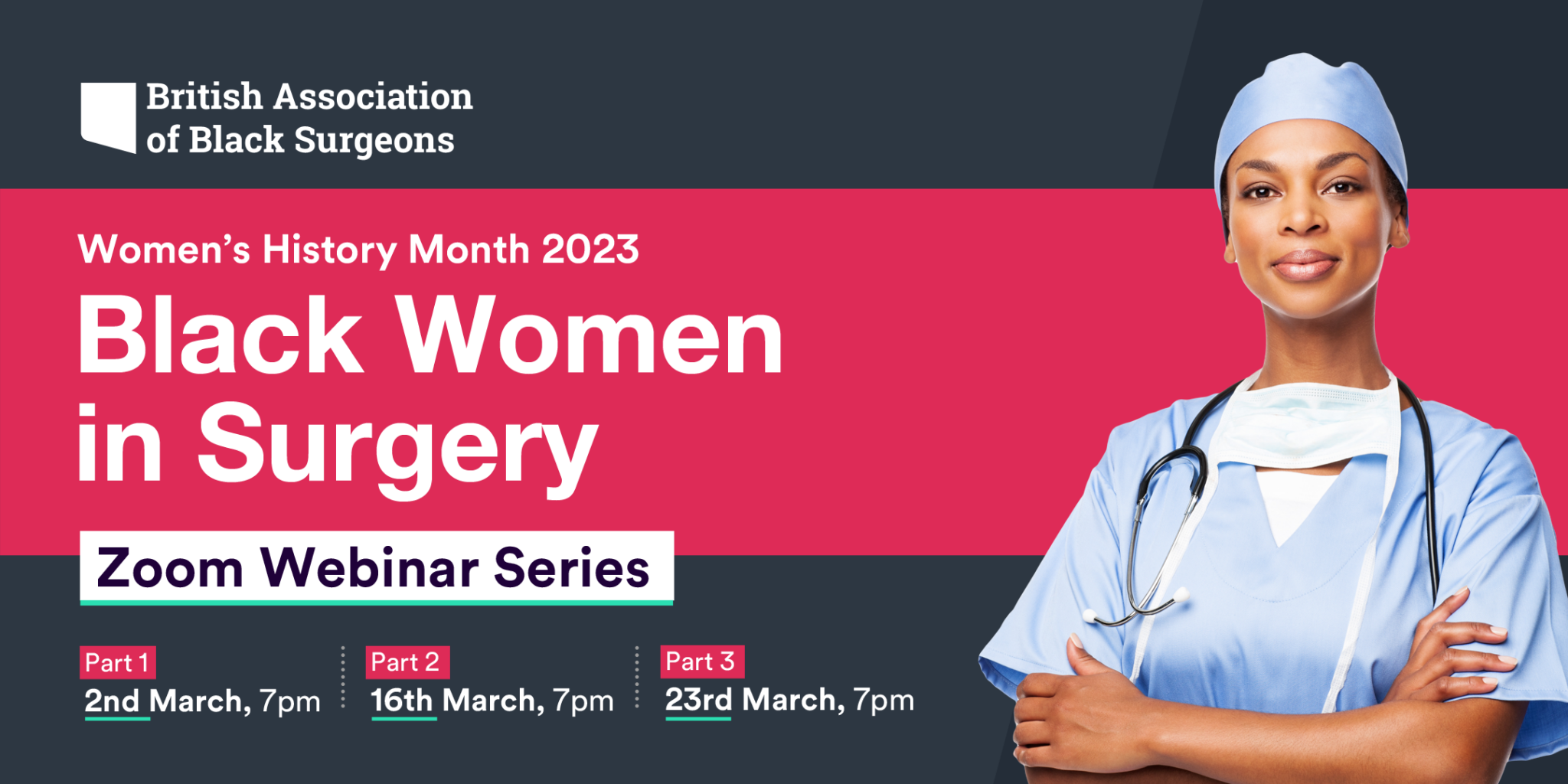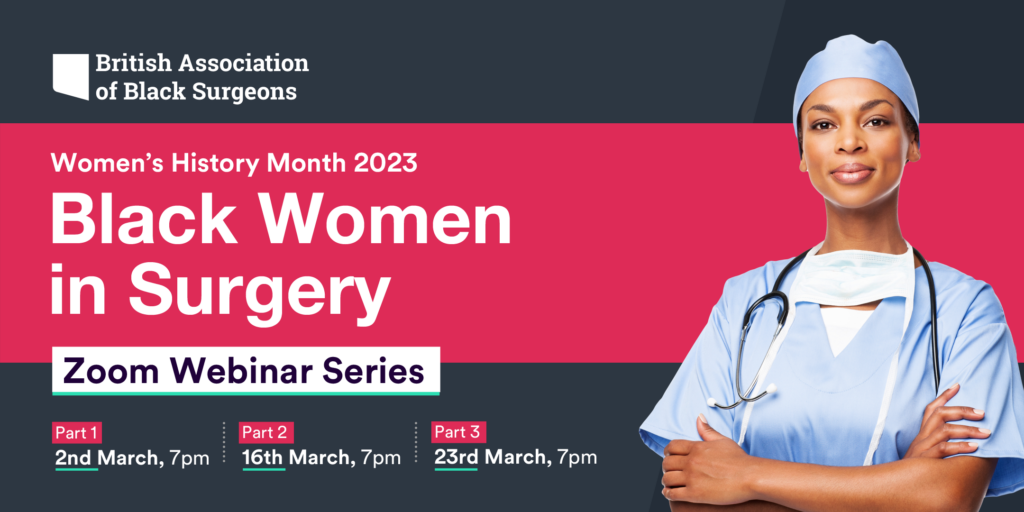 Attendees will have the opportunity to hear from consultant female surgical experts and leaders in their field. We cover journeys, triumphs, challenges and tips for flourishing in a surgical career.
These sessions are ideal for all career grades, including medical students considering surgery, trainees wishing to thrive in their roles and senior doctors with leadership responsibilities or looking to take on leadership positions.
1 CPD hour awarded for each webinar.
2nd March, 7pm
We will hear from:
Miss Maryam Alfa-Wali – Consultant Colorectal and Trauma Surgeon
Miss Maysoon Elkhawad – Consultant Vascular Surgeon
Miss Susannah La-Touche – Consultant Urological Surgeon, BABS Trustee & Founder Member
Miss Carol Norman – Consultant Oncoplastic Breast Surgeon
16th March, 7pm
We will hear from:
Mrs Beth Donaldson-Hugh – Consultant Neurosurgeon, BABS Trustee & Founder Member
Miss Ekpemi Irune – Consultant Laryngology, Head & Neck and Facial Plastic Surgeon
Miss Evelyn Mensah – Consultant Ophthalmic Surgeon, Clinical Lead for Ophthalmology at LNWH NHS Trust and Co-lead for NWL Ophthalmology CRG
Miss Georgette Oni – Consultant Plastic and Reconstructive surgeon
23rd March, 7pm
We will hear from:
Ms Rantimi Ayodele – Consultant Paediatric Orthopaedic Surgeon, Site Medical Director Princess Royal Hospital and South Sites, Deputy Chief Medical Officer King's College Hospital
Mrs Dorothy Kufeji – Consultant Neonatal & Paediatric Surgeon, GSTT Guardian of Safe Working
Miss Shireen McKenzie – Consultant Oncoplastic Breast Surgeon, Director of Undergraduate Medical Education, Leeds Teaching Hospitals
Miss Samantha Tross – Consultant Hip and Knee Surgeon, BABS Trustee & Founder Member, Secretary – International Orthopaedic Diversity Alliance, Cultural Diversity Committee Member – British Hip Surgery, External Examiner – University of West Indies (Trinidad and Tobago) Medical school finals examination, Ex Lead – Department of Orthopaedics Ealing Hospital